Hair loss – Preventing This In Your Daily Routine
Hair loss can be embarrassing for anyone – men and women. There are a number of reasons why we sometimes lose hair, and some types of hair loss are preventable, sometimes as simple to prevent as changing our daily routine.
A lot of people don't believe some of the recommendations published as preventatives for hair Loss. But proper diet plans, exercise and looking after your hair can in fact assist you in preventing thinning hair. By adding the following things into your daily routine, you can help stop your hair falling out, and avoid what causes hair loss.
Of course what we describe here (hair?) could also be used to support a routine that uses laser treatment to regrow hair. Like the Hairmax laser hair regrowth treatment routine which uses a specially designed Laser Comb  and now there is the new Laser Band.
 The first step we need to take to prevent losing hair is to stop "over-researching" the many treatments designed to stop hair fall and start taking baby steps. Most people fail at changing their routines because they try to change too much at one time, and so conclude that it is just too difficult to achieve. If you're losing hair and it is the type of loss that is preventable, start by making small changes to your already existing hair care routine. Then focus on improving your diet. Then examine your lifestyle and see what may need to change – the level of stress maybe.
Is My Hair Loss Cure Working?

  Before you think your hair treatment plan isn't working, it is important to remember that you are supposed to lose a certain amount of hair in a day due to our hair growth cycle. One of the phases is the Telogen phase below when hair is shed.  Many people will begin their best hair loss treatment routine and freak out when they see a few hairs stuck in their hairbrush, and give up all together. Preventing  your hair falling out is a process that may take some time to see results – be patient. Now what is the saying about patience? Patience is a virtue find it if you can, often in a women never in a man. No comment from me!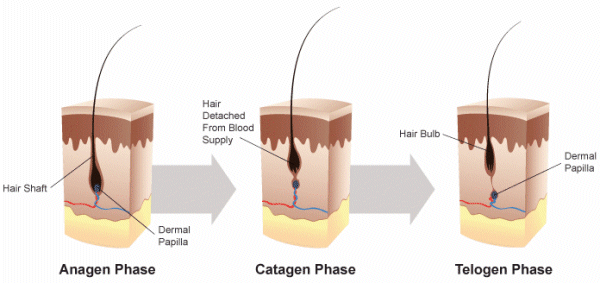 In the phase known as the Telogen phase – the hair is shed
What Sort Of Products Are There To Stop Thinning Hair?
  The first step to beginning a hair loss cure involves getting the best shampoo for hair loss. Try to find an anti hair loss shampoo. It is not hard to insert this  into your daily routine, because most people wash their hair on a regular basis anyway. The problem with shampoo is most people don't choose the right shampoo. Your best hair loss shampoo should be compatible with your hair, so your hair is getting the most out of what the shampoo has to offer. If you have pin straight, fine hair and you are using a shampoo for the control of curly, coarser hair because it was on sale last week, you may not be treating your hair properly.
Hairmax produce four products to help stop thinning hair that include an anti hair loss shampoo. These products are designed as a back up to Hairmax's laser comb hair regrowth treatment. As well as the shampoo there is a Revitalizer, a Conditioner and Activator – all specifically designed to manage and be part of our hair loss cure. These four products contain vitamins for hair loss as well as biotin for hair loss and other things to help our scalps grow hair. So there are a number of cures for hairloss as we try and regrow our hair.

 When washing your hair with the hair growth shampoo, make sure you are massaging it into your scalp instead of just using it to clean your hair. Properly massaging your scalp in a circular motion with finger tips (not finger nails) with this type of proper shampoo is the first step to preventing hair loss – it needs to be in your hair for about a minute.This doesn't sound much, but 60 seconds can be a while. I guess when showering it depends if you are an in-wash-out person, or an in-wash-hang about- out person!

Hair Care Tips To Reduce Hair Loss

Once you hop out of the shower, your next step is getting ready for work, which includes styling your hair. It is understandable that you don't want to go to work looking like a you've just had an electric shock, but style it with the right products. Harsh chemicals and pulling your hair too tight can cause your hair to break and sometimes this damage can be permanent. Look for naturally derived or herbal based products like the ones I have mentioned above.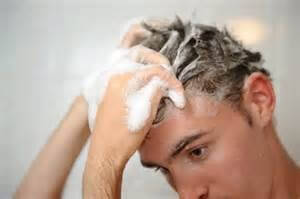 Try not to use ordinary shampoo on a daily basis, but just rinse your hair when you have a shower. People have tried this, and although it sounds "yucky", it is a real alternative and very good for your hair because it protects the natural oils. The four products I have mentioned above, however, are part of a hair loss cure so can be used safely every day.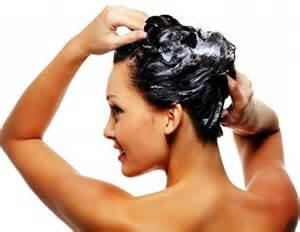 There are hair loss natural remedies, like the Hairmax range that are full of nutrients and essential elements that will enhance and protect the health of your hair and help minimize the things that cause hair loss.  Also, when styling your hair with a hair dryer or hair iron, avoid using high heat to achieve your perfect look.
High heat causes heavy burn damage to your hair, which will contribute to hair loss. The cheaper hair irons are bad for actually burning your hair. Hair dryers are not so bad because generally your hair is wet so the water absorbs the heat. Just remember that our hair is protein and protein can be cooked! Use a hair dryer with Tourmaline crystals because this type of hair dryer generates negative irons that will reduce static electricity and stop "fly away".

  To reduce static in your hair try using a wooden comb – nylon combs are excellent static generators.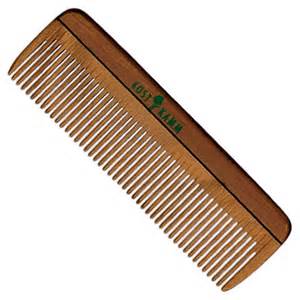 Summary of Hair Care tips



1. Check on the "gentleness" of hair products, study the label for ingredients.
2. Don't pull your hair too tight.
3. Look for naturally based herbal type products for your hair.
4. Try not using ordinary shampoo on a daily basis, in normal everyday life.
5. Minimize the use of Hair dryers and Hair Irons, and try not to use them on maximum heat settings.
6. Use wooden combs to reduce the impact of static in your hair.
What Foods Will Help Stop Me Losing Hair?
  OK many people will roll their eyes when diet is mentioned, but nutritious diet specific foods can be cures for hair loss. Remember that the statement, "We are what we eat", is a truism – it is true!  Your hair is made of protein as already stated, but their are other important substances like biotin. By eating the proper balance of health promoting foods, your body will have the correct nutrients for growing healthy hair – you will become a "hair grower" not a "hair shedder"!

20 Foods That Will Benefit Your Hair Health
 – Salmon, Beef, Bacon, Oysters, Shrimps
– Eggs, Cottage Cheese.
– Lentils, Walnuts, Almonds, Brown rice, Green Peas, Pumpkin Seeds, Whole grain foods (not refined).
– Blue Berries, Prunes.
– Bell Peppers, Sweet Potatoes, Carrots, Dark Greens (Spinach, Broccoli, Lettuces).
– Green Tea.
OK 21! These foods have the right ingredients like biotin and the vitamins with antioxidants to ensure your body has what it needs to be a good hair grower!
  If you are not practicing a nutritious diet, your body will be short of vital nutrients and will begin to send the nutrients to the vital organs, which will mean your  hair follicles will miss out. If your hair follicles lose too much of their nutrient supply, hair growth will suffer and your hair will either be weak and fragile or may fall out.  So eating the right stuff will ensure your body has access to the proper nutrients on a constant basis to keep your hair healthy and strong (-:
Effects of Lifestyle and Stress on Your Hair Health

  Another change we may need to make to our daily routine as one of  our  hair loss remedies is going to be to incorporate a "stress reliever" if you have identified stress as an issue – stress and hair loss is a cause and an effect unfortunately.

  It doesn't matter if you prefer to relieve stress through yoga and exercise, or even taking a nap in the middle of the day, or going for walks, what matters is that you find time to undertake activities to reduce your stress levels. Chill out man/baby! Keep it cool. High stress levels result in our bodies activating protective measures which, if they continue too long, can have harmful effects on parts of our bodies and so they will affect your hair health. When stress levels get too high, your body produces hormones to counter the effect of this stress. If the stress continues, these hormonal changes will have a negative impact on  your hair health and in severe cases may cause hair loss to increase a lot.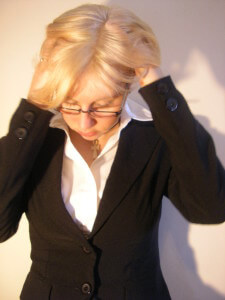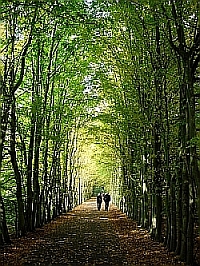 So creating a program to lower stress levels such as taking a walk during your lunch break or incorporating some other physical exercise routine into your day, is very important if stress is a problem. What we are doing here is diverting our minds from focussing on a mental activity to focussing on a physical one – "variety is the spice of life!" –  this sort of activity will decrease our stress levels, show us how to stop hairloss, allow our bodies to regenerate, and so have a  positive effect on our overall health and regrow hair.
  Now we are not suggesting you change your entire daily routine in order to keep your hair on!  It is up to all of us to make sure our daily lifestyle is "balanced" with work, play, exercise and a nutritious diet.
If your lifestyle is s..t, it will definitely pay big dividends to  slowly introduce these "health" factors into your daily routine and so give your hair a fighting chance to grow and become healthy.
Whoops I was getting a bit carried away there. Sorry! it does sound  a bit like a lecture……. but it is true 🙂
Yep it was getting a wee bit heavy dude…..
OK  Conclusion Time For Managing our Hair Loss

  If necessary, start things slowly:
Start with finding the right anti hair loss shampoo that has a formula that is going to benefit your select hair type. Be wary of the hair products and heat you apply to your hair.

Once you have begun to change your routines in the hair department, then it is time take a look at how you might improve your diet.

Research the internet for healthy diet plans if you are not sure. We all need to achieve a food diet so that our nutrition is balanced. I mean you don't need to be like a monk living on bread and water etc., just take things in moderation. Diet supplements may be a choice for you.

Then take one step back and focus on the level of stress in your life and the possible sources of the stress.

 

Then take the sort of steps we have described to remove that stress and hair loss.

Again the Hairmax hair regrowth treatment system that can help to cure baldness has proven laser technology backed by dietary supplements that include hair loss vitamins and biotin hair loss for both men and women and hair products to complement these. The supplements not only help to regrow hair, but will improve the health of your skin and your nails as well: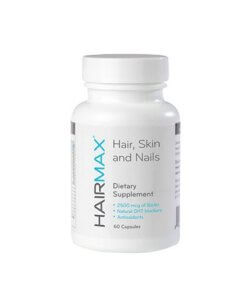 Some hair loss is preventable. But you cannot expect to reverse hair loss if you do nothing to address the life style issues that may be causing it.
Coming up is the third saying I have mentioned in this post (and the last I promise) but it is so true: "An ounce of prevention is worth a ton of cure".
 OK enough of the lecture; But if you want an introduction to products that are complementary, or support methods that are designed to show us how to stop hairloss and regrow hair, then be sure to click on the link just below to go to the HairMax site.
 Thanks for reading this far!
 CLICK here (-:  To See How What Makes A Hair Loss Cure – It's A Winner
Thank you for reading my blog, I hope this information was useful to you. If you like the information, please share with your friends, follow me and leave your comment below, thanks."